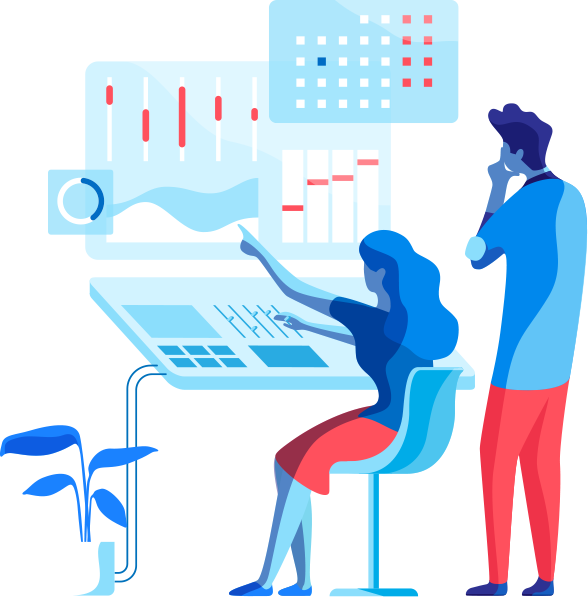 Laravel Development Services
Reach out more customers and cut down on costs by digitizing your business through our advanced Laravel services
Get Started
Our Expertise
We can help any industry reach new heights through Laravel. We provide complete Laravel solutions including front-end, back-end and third-party integrations. No matter how complex a use case is, it can be defined in a process and we can implement that as a software solution. We can provide an e-commerce solution, a marketplace or implement a portal with graphs and dashboards so that you are up-to-date with the activities of your organization. This will give you a competitive edge over others in your industry and help you grow rapidly.
Reasons to choose us
NerdsBlock is a company of talented individuals specializing in Laravel development. We are very creative with front-end designs and follow strict procedures to ensure the source code is in good shape and easily extensible. We have completed more than 250 design and complete web app projects with a high customer satisfaction rate.
Review the custom Demo
Do you want to make the world a better place with your idea? Share it with us and we, with our years of expertise, can help you achieve it.
See our Customers' Reviews